48th North Carolina Infantry Company F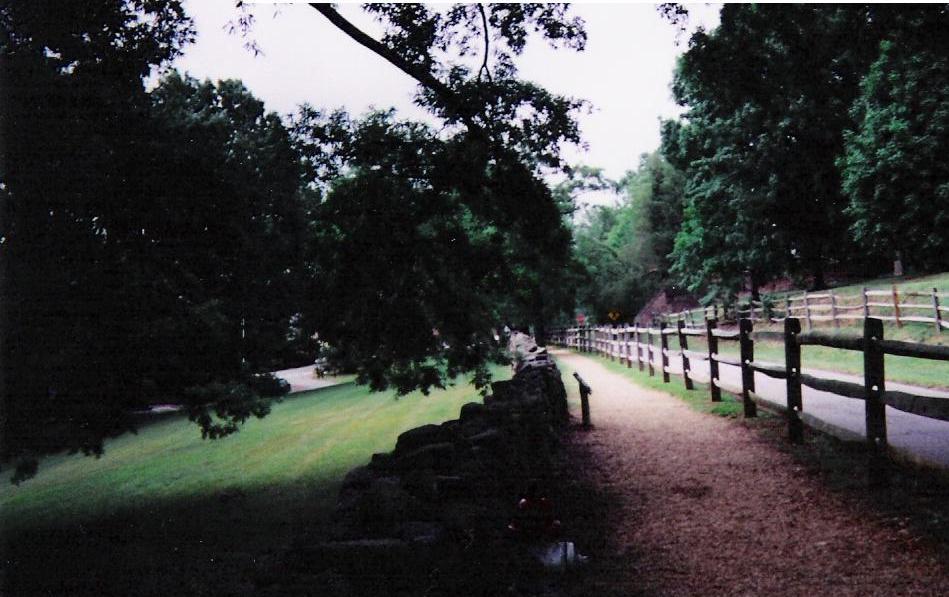 We Are:
A Non- Profit Organization.
Based in Northern Kentucky.
We are not a business of any kind.
---
"...do your best and I shall be satisfied." -Robert E. Lee
---
"Waxhaw's Second Company"
---
*48th North Carolina Infantry Battles:
June 25, 1862-Battle of French's Farm/ Oak Grove
June 30, 1862-Battle of Frayser's Farm/ Glendale
September 15, 1862-Capture of Harper's Ferry,WV
September 17, 1862-Battle of Sharpsburg,VA (Antietam)
December 13, 1862-Battle of Fredericksburg,VA
*On detached duty in North Carolina and Southeastern Virginia.
The 48th helped guard Richmond, Virginia during the Gettysburg Campaign.
October 14, 1863-Battle of Bristoe Station,VA
May 4, 1864-Battle of the Wilderness,VA
May 12, 1864-Battle of Spotsylvania,VA
June 3, 1864-Battle of Cold Harbor,VA
August 25, 1864-Battle of Ream's Station,VA
March 25, 1865-Battle of Hare's Hill,VA
April 2, 1865-Battle of Five Forks,VA
April 9, 1865-Final Surrender at Appomattox Courthouse, Virginia.
---
Who We Are:
In the fall of 2009 a couple of reenactors got together and decided that it would be good idea to form a progressive reenacting group from North Carolina, with no politics involved. Through research in the past couple of years one regiment has stood out as forgotten to time, and their sacrifices just a page in history. Our group seeks to remember these brave men's sacrifices through living histories, battle reenactments, and presentations. Through this we hope to educate the public on what life was like during the Civil War.
On any given weekend (see schedule) we participate in reenactments, pitch tents, put on confederate uniforms and step into the past trying our best to portray these soldiers. Meeting up with old friends and sharing stories, both serious and comical. Most events begin on Saturday morning and end late Sunday afternoon. Some guys get there late Friday night and others Saturday morning. We cook our food over an open fire and drill just like they did. In drill we always strive to be the best so it is necessary to get it right, and to be the best on the field you also have to be the safest.
There are several sutlers out there to choose from to get equipment, but be careful some will sell you things that won't go along with your impression. It's always good to take someone with you who knows the 'ropes.'Our impression mainly concentrates on an early to mid-war impression during the Civil War. When we do an 1861 impression we do the 5th N.C.T. Co. F.
There are no dues to join our group. Since this is an expensive hobby and we do this for enjoyment, there is no need for dues. We are not a business, like other units. If there is a fee to enter events, every person is responsible for themselves. You will be given the information in e-mails or it will be posted online on our website. Every reenactor needs to strive to always improve on their impression.
---
*Schedule of Events 2011:
-April 30-May 1 Rising Sun, Indiana
-August 20-21 Battery Hooper, Ky
*Note: At NON COMPANY EVENTS members will fall in with another group. Members are also not required to attend these events, but if they can represent the 48th N.C.T. then it would be a good idea to do so. This schedule is subject to change.
---
*Equipment Guidelines:





 



Jackets:




-Grey sack coat, shell jacket, and Richmond Depot Type 2 Shell Jackets.



-Make sure the jacket is comfortable. Get it a size or two bigger.



-Frock coats are also an acceptable jacket worn by many soldiers.



-Buttons on the jacket can be plain, wood, block or script I, and a NC 'sunburst' button




Trousers:




-Grey, Sky Blue or Jean wool will work. Also some civilian patterns are accepted.




Hats:

-Hats may be any slouch, period civilian, or a grey kepi/forage cap.




Cartridge Box:

-Black/Brown-Can be 1855 Model (.58 cal), .69 caliber, or an Enfield British made.




Cap Box:

-Black Leather or brown.



Cap box belt- may be black or brown. The buckle on the belt needs to be a US, CS, or a 
Georgia frame buckle. 


 
A 'US' buckle will help you galvanize when the time arises. It also looks like it was captured at some point.




Cartridge Box Sling:

-Black/Brown Leather or canvas.




Shirts:

-Shirt can be plain cotton, muslin, or period print.




Shoes:

-Black or brown brogans, with pegged souls. Get a heel plate on them also.




Muskets/Rifles:

-.69 caliber smoothbore muskets or .58 caliber rifles. Must be of the period. NO FLINTLOCKS!


---

*Join Us!
If you are interested in joining us, or have any questions please e-mail us. We would be glad to help you find the proper equipment you need through our list of sutlers. The 48th is a family oriented group that encourages family involvement and support. If you would like to try this hobby out and think its for you please contact us ahead of time so we can try to get together some loaned gear. We also hope to eventually have a ladies auxillery.
*Our contact information: army_of_northern_virginia@hotmail.com
---
The 48th North Carolina Infantry, Company F is a confederate reenacting unit from Northern Kentucky that does not tolerate racism in any form or support any hate groups! We are not a political organization or a business. Also please respect the information on our links. This information belongs to other people or organizations.

Copyright@2010 48th North Carolina Infantry, Company F

Bibliography in progress

Our Links!

Fall Creek Sutlery
A Great Site on General A. P. Hill
48th North Carolina Reenacting Photo's
Blockade Runner Sutlery
Crescent City Sutlery
Confederate Clip Art
Harper's Ferry (1862)
Antietam Battlefield Park (1862)
Bristoe Station Battlefield Heritage Park (1863)
Pamplin Battlefield Park (1864-1865)
Union County, NC Civil War site (letters, photos, and unit history)
A letter to Gov. Vance from Lt. Colonel S.H. Walkup 1862
48th N.C.T. soldiers buried at Massanutten Cemetary
Museum of the Waxhaws